LifeAbility Talk: Get Your Eat On!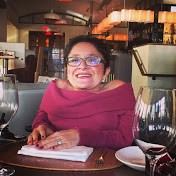 It's all about spicing up our lives with more exciting and delicious food.
Wednesday, May 8th, 10:30 – 12:30 at The Arc
(13949 W Colfax Ave, Suite 150, Lakewood 80401).
No matter what our abilities are, enjoying delicious food unites us. It can dazzle our senses and bring us joy. So, let's turn our office into a gourmet restaurant and talk about how to have fantastic food for ourselves regularly. We're talking about really flavorful food with unique ingredients and accessible to people of different abilities. If someone else does the grocery shopping and food preparation for you, let's discuss inviting them to join you on a journey toward food you both look forward to.
Our guest speaker is Lisa Ferrerio, The Little Chef, and she will share tons of great ideas that are simple, accessible, and affordable. You'll even get to sample her creations and leave with amazing recipes! Check her out on YouTube at: https://www.youtube.com/channel/UCu3ODrL4qT3NaRwShL7UKEg
Because Lisa has a disability, she can share ways to make the kitchen more accessible. We'll discuss simpler and safer food preparation using adaptive cooking tools and gadgets. You'll also receive a list of "staple" ingredients that make a variety of meals tastier, while not busting the budget.
After the session, create your own gourmet lunch at our Get Your Eat On Sandwich Bar. There will be gourmet breads & spreads, savory meats & cheeses, and loads of other ingredients. Please RSVP by May 6 to valerie@arcjc.org or (303) 232-1338 to reserve your spots.