Guardianship and Options: When a Person Turns 18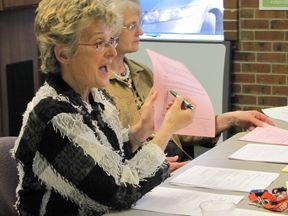 Did you know that at age 18, everyone becomes their own representative, unless guardianship is obtained through the courts?
Come to a training on "Guardianship and Options when a Person Turns 18—A two-part series", co-sponsored by The Arc-Jefferson, Clear Creek & Gilpin Counties and the Developmental Disabilities Resource Center. This training is a panel discussion designed to teach you all about what guardianship entails and to answer your questions, such as: What alternatives are available? What are your responsibilities? What does it mean for a person with disabilities? Additionally, all guardianship paperwork, as required by law, will be provided and you will be given step-by-step instructions for completing the forms.
Click here for information on our next training!
Click here for a slide show on Guardianship!