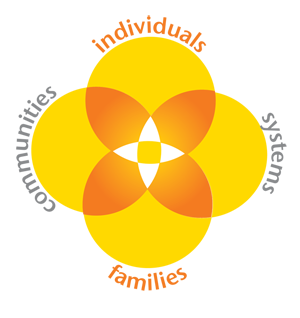 There are many overlapping groups working together to create new opportunities for people with intellectual and developmental disabilities (I/DD). Between the individuals themselves, their families, the service system, and the larger community, it can be difficult to sort through all of the available information to plan for a full life.
Presented by The Arc - Jefferson, Clear Creek & Gilpin Counties, these informative presentations will bring together a panel of community leaders who will provide a framework for thinking about the future and tools for planning for this.
Adults with I/DD and their families are encouraged to attend these presentations.Discussion will emphasize the family's perspective and experiences. Bring your own brown bag lunch; The Arc will provide drinks.
For more information on upcoming trainings, click here to download a flyer.
PRESENTERS:
Building a Full Life
Introduction by Linda Gleason from The Arc.
Getting Around: The State of Transportation
Presented by Sylvia Labrucherie, Transportation
Coordinator and Strategic Planning; and Carol
Buchanan from the Denver Regional Mobility and
Access Council.
The Role of Families and Siblings
Presented by Shea Tanis with the Coleman Institute
for Cognitive Disabilities at the University of
Colorado.
Understanding and Supporting Self-Advocacy
Presented by Katie Taliercio from the
Developmental Disabilities Resource Center.
Taking the Next Step: PATH Planning
Presented by Lori Parker and Ruth Newell,
certified PATH facilitators.