The Arc's Annual Membership Meeting
State of The Arc/Annual Membership Meeting
Each year, The Arc hosts an annual meeting for members and others in the community. Members, you ask? Who are the members of The Arc? Anyone who donates to The Arc is considered a member for one year from the date of the donation. In order to inform our members and community of the state of our chapter, we hold an annual meeting which we are now calling State of The Arc.
We welcome anyone who would like to attend. It's during this short but important gathering that the President of the Board delivers the State of The Arc speech. Also at the meeting, outgoing Board members are acknowledged and voting for new Board members is conducted. Only members of The Arc will be allowed to vote. Whether you are technically a member or not, we hope that you will want to join us at State of The Arc!

Not sure if you're a member? Email jennifer@arcjc.org to check your membership status! 
---
The Arc's SPARC Awards
Due to the COVID-19 ongoing situation, our SPARC Awards will not take place in 2021. 
To honor the people that selflessly serve and aid our communities every day, The Arc- Jefferson, Clear Creek & Gilpin counties has created the SPARC awards. The power of the SPARC Awards and its recipients is in their ability to demonstrate to the community that individuals and organizations can and do make a difference. And the 2020 winners are…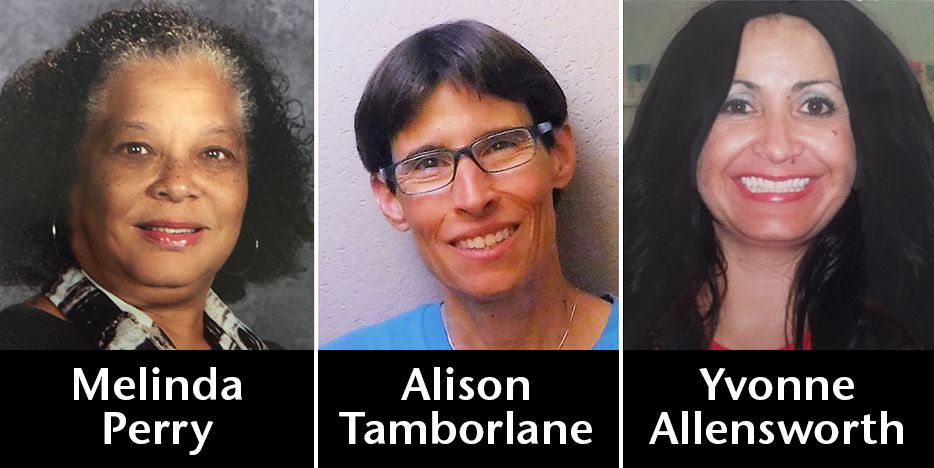 Melinda Perry has spent a lifetime caring for students with intellectual and developmental disabilities (I/DD). She uses creativity to look for ways to help and mentor students. Taking the time to talk to each student, Ms. Perry learns their special interests and talents. In one instance, she realized a student had an interest in a specific topic, so she created an after-school club of like-minded students. Years later, remembering the student's interest, Ms. Perry arranged for the student to attend a one-day class to learn even more about their passion. This is one of many examples of day-to-day acts of caring that have filled her exemplary career as a social worker.
In 2013, Alison Tamborlane created an innovative Adaptive Aquatics program specific to children with a variety of disabilities, including many children with I/DD. One of the unique characteristics of her program is that she tailors the activities to each individual child and their specific disability to maximize the child's aquatic experience. During her visits to local high schools to recruit volunteers, she raises awareness of the various programs available to children with disabilities and of the challenges people with disabilities face on a daily basis. She has not only touched the lives of the children and the volunteers in the program but also gives parents an opportunity to see their child improve their health and happiness.
Yvonne Allensworth is a special education teacher who has made an extraordinary impact for her students with I/DD and their families. One of her greatest strengths is that she believes in focusing on skills which will transfer and travel with each student. As an example, she created a real-world math unit involving essential independent living skills like grocery shopping, measuring and baking. Along with expertly accommodating each student's learning needs, Ms. Allensworth fosters a strong sense of community in and out of the classroom with students as well as their families.