The Housing Crisis for people with disabilities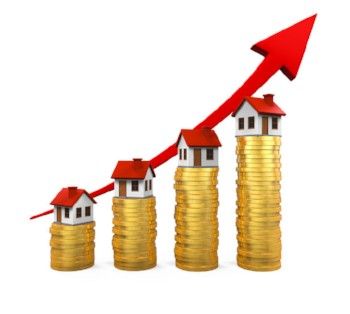 As most Denver-area residents are acutely aware, the cost of housing has skyrocketed in recent years, creating a growing crisis for residents with intellectual and developmental disabilities (I/DD).
According to a recent report from Nationwide, the Denver area has had the 5th steepest decline in affordability since 2015, trailing notoriously expensive west coast metropolitan areas like the San Francisco and Seattle. Meanwhile, local rents have increased 46.2 percent since 2011. Add in the short supply of housing, including affordable housing units, and it's a perfect storm.
Take Jane, for example. After working for decades to develop the life skills that would allow her to live in an apartment of her own, the lack of affordable housing units – coupled with an extremely limited income – means there is no combination of resources that can turn Jane's dream into reality.
Unlike many people, Jane has the option to stay in her family home with her mother, who is in her late 70s. While living with her mom may not be ideal for a grown woman in her 40s, she has no alternative.  And yet, staying with mom is still not a long-term solution because Jane's mother is terminally ill.  What happens when Jane's mother dies? Where will Jane go then?
And what about Sam, a young man with autism and other delays who is currently living on the street after being kicked out by his parents when he turned 18?
On a daily basis, The Arc's adult advocates are supporting individuals who have lost housing, like Sam, or who are in imminent danger of losing their housing, like Jane. The situation is grim.
The hidden cost of community displacement
The high cost of housing has sent many people packing to more affordable locations, but relocation isn't really a viable option for people with I/DD; moving out of their community can have devastating effects on their lives.
For adults with I/DD, the word "community" means far more than a geographic location.  An individuals' community is the collection of indispensable support networks that are a blend of people, places, and systemic supports.   Essential people may be nearby family members, friends and neighbors.  Places are familiar sites like their work, faith community, local shops, and the recreation center. Systemic supports include networks of professionals who provide things like direct care, medical care or therapies and even care coordination – essential people who support their daily living.
More than one third of the adults The Arc serves do not have any family support at all and those people are especially vulnerable; they rely entirely on their communities to support their independence. Knowing which neighbor to call if you need help; knowing which bus routes can get you to your doctor or work; having someone who knows you to help you buy groceries – these are just a few simple examples of critical connections that would be lost if someone was forced out of their neighborhood.
As advocates, when we support adults with I/DD facing a housing crisis, The Arc's number one goal is to help people stay in their own communities and keep those essential networks intact.  It is an exceptionally complicated, time intensive type of advocacy.
Barriers to affordable housing
For adults with I/DD, loss of housing is impossible to dig out of without a significant amount of support. Though there are multiple public housing authorities in our geographic area, all have long wait lists. Even getting on a wait list is problematic – typically there is a single, poorly advertised day during which the housing authority will accept applications to be considered. And, once someone is on the wait list, vouchers are given away through a lottery.
But even the housing voucher lottery is only an option after completing a mountain of digital paperwork. Accessing the paperwork presents its own obstacles; you must have a computer and an internet connection, and many people have neither, nor do they have the skills to use those tools.  People with I/DD typically require significant support just to complete the application and ensure it gets delivered to the appropriate party.
And that's all just for the chance to be randomly selected to receive a housing voucher.
If by some good fortune someone with I/DD is selected for a spot, there's still the difficult task of finding a suitable housing unit or apartment. With such low housing inventory in Jefferson County, units that will accept housing vouchers are even scarcer. There are typically multi-year waiting lists for available units. More waiting lists mean more paperwork and more support completing and delivering the paperwork.
It's a long, difficult process that isn't designed for people with I/DD to use independently. In other words, the system itself is not accessible and can rarely meet someone's immediate housing needs.
Unfortunately, that's not the only accessibility issue people with I/DD are dealing with – there's also issues around community and physical accessibility.
Community accessibility is critical. Where most adults with I/DD rely on public transportation, they need to be near bus routes to be able to get around. They need to be near their support networks and employers. With the sprawling reach of Jefferson County, finding an affordable housing option in their own community can be complicated, if not impossible.
And then there's physical accessibility. If a person needs physically accessible housing units due to mobility impairment, the pool of available units is even further restricted.
All this to say, there's not an easy answer.
Where do we go from here?
Through our individual advocacy program, The Arc's advocates are working directly with individuals to help them meet this critical, basic need.
At the same time, we're working with partner agencies in our community and continually speaking out about the barriers to affordable housing that people with I/DD are facing.  Discussion of this basic need comes up in most areas of our systemic work, we also participate in the Jefferson County Aging Well project's Housing Workgroup, which allows us to speak directly to the needs of people with I/DD in a housing focused task group.
As municipalities across the region grapple with the housing crisis, it's imperative that we keep the needs of the I/DD community present in all planning discussions. Please use the information in this article to reach out to your elected officials at all levels (city, county, state and federal) and help us raise awareness about this critical issue.