What you don't know feels like it might kill you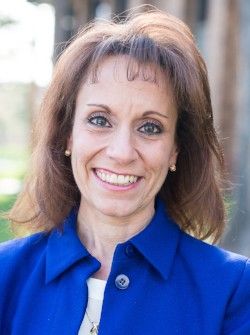 Well, that may not be exactly the way the saying goes, but it's how I'm feeling right now.  Up in the air.  Uncertain.  It's awful.
I'm sure you've been there too. 
Recently, my Dad, who lives in Florida, was diagnosed with colon cancer.  I am blessed with two wonderful parents with whom I am close and this news hit hard.  The cancer was found during a long-overdue colonoscopy, and with subsequent tests, turned out to be a four-inch tumor that needed to come out along with a host of lymph nodes.    
There are a lot of questions that come along with any diagnosis, but cancer has its own special set: What stage is it?  Has it metastasized?  What kind of surgery is needed?  Will there be chemo?  Radiation?  When?   What effect will it have?  They're questions that can't be answered on demand. 
In the six weeks since Dad's diagnosis, the Universe has attempted to teach me countless lessons about patience, control and the importance of community.  I call these my "frying pan moments" – any fans of Disney's Tangled out there?  They're the moments where I get whacked on the head with something large and painful that enables me to pay full attention and learn.
Many of you know me, either personally or through The Arc, and know that I am a planner.  Like a chess player, I like to think at least three moves ahead, keep my eyes on the goal, and create the path to reach it.  I develop contingency plans, just in case the original plans don't work out.  Planning is my natural mode of operation, and right now, it's not working.  All of my plans mean nothing, because cancer doesn't care about them.  The answers to the questions will reveal themselves through a process that is completely independent of - and indifferent to - my wants and needs. Whack!
What is the Universe telling me?  This is something I can't control.  Planning will have to wait.  The answers to the questions haven't been revealed yet.  I will have to be patient. (Ouch)
My Mom and sister Leslie (also in Florida) have stayed in close touch, sharing information when it's available and supporting each other as well as my sister Ilene and I, both of whom are out-of-state.  There have been many anxious moments along the journey thus far, and being far away makes it almost impossible to feel either fully informed or useful.   Oh, and I should mention that I'm a do-er too, not just a planner.  And right now I have nothing to do, which incredibly uncomfortable for me.   I'm living with limited information, and I can't plan or do anything.  Whack!
Again, I have to ask, "What is the Universe telling me?"  I need to breathe, trust and release.  My Mom has been there for my Dad for the past 55 years.  My sister Leslie is with them and she is both strong and capable, and my sister Ilene will be there soon to add her incredible support to the mix.  They've got this.  (Sigh)
And with all that the Universe is telling me, some days I still find myself overwhelmed by the vast uncertainty of the situation and flooded by the emotions that accompany it.  It's difficult to continue on with life as if nothing is different than it was just six weeks ago.  Though it's hard to admit, I know I'm struggling and I am terrible at asking for help.  Whack!
The message arrived even clearer than the others – I need support, just like anyone else.  (Smile)
Throughout this time I've reached out to friends and colleagues in more deeply personal way than I ever thought I would.  I've had to get past worrying that people shouldn't be burdened with my problems and actively choose to let them in.  As it turns out, they've welcomed the chance to embrace and support me through this difficult period.  Board members have offered to take on additional work, staff team members have jumped in to help with projects.  Friends and neighbors have reached out to make sure I know that I'm not alone.  The love, good wishes and prayers that have surrounded me and my family would never have been possible if I hadn't opened up and this community of support has been invaluable to me.
Why am I telling you all of this?  Though this column sounds more a therapy session than a blog, I really do have a purpose in sharing this story.  I know that you have experienced the uncertainty of life and faced many difficult circumstances.  It's hard, and I'm hoping that it helps you to know that you're not alone when you struggle.  The Universe will attempt to teach you things too, and being open to learning them is important even though it's challenging.  More than anything, I want you to know that The Arc is here for you; we're a part of your community of support that makes whatever life throws at you more bearable.  
Control what you can, release what you can't.  Trust others and surround yourself with people who care; then let them help.  My most recent "frying pan moments" have undoubtedly changed my life.  Next time I'll know to duck and embrace the learning.  I hope you can too!