Lori A. Ropa, CAE, Executive Director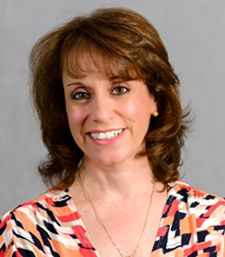 This summer, I had the privilege of attending a funeral for a man I'd never met and it was one of the most eye-opening, pivotal mornings of my life. Many of you probably remember seeing an announcement that Phil "The Fan" Hamon passed away on June 26, 2011. If you didn't know Phil, by the time you're finished reading this article you'll wish you had had the chance.
Phil was born on August 11, 1951 in Denver. He and his sister Debra were both born with developmental disabilities, and while they had each other, they longed for the neighborhood kids to be allowed to play with them. In Junior High and High School, Phil was in Special Education and had a very difficult time with the other students. In an interview some time ago, Phil reflected on that part of his life and shared, "…it was very hard for me to make a lot of friends, but I kept on trying." Looking around at the packed church sanctuary on June 30th, you'd never have guessed that making friends was ever an issue for Phil. Everyone was there; people from all walks of life crowded the church to pay their last respects to a very special man who had made a difference their lives. There were punk rockers with spikey pink hair and church ladies in conservative floral dresses. There were self-advocates from across the metro area and local community leaders. There were people who were down on their luck, and people whose lives were clearly more stable: Old and young, rich and poor, bikers and business-people. They all came to say their goodbyes to Phil.
Sitting in my pew, it suddenly occurred to me that if anyone tried to put Phil in a proverbial "box" by looking around that room, it would have been impossible. Who was this man? How could one person live so fully in so many different worlds at once? The answers were delivered to me one by one, as each individual who knew and loved Phil came to the front of the room and shared his story.
A musician stepped forward to speak. He shared that Phil was a huge music lover and a constant presence on the Denver music scene. He created and ran the 15th Street Tavern's light show and was a local legend. The musicians and customers loved to interact with Phil who always had a kind and encouraging word for everyone. He made the customers feel at home and made the musicians feel like rock stars.
A friend came up next. Phil was a fellow self-advocate who believed that people with disabilities should have their own voice. To live that commitment, he served as the Newsletter Editor for People First of Denver. Phil always believed that he could do things, even if others did not. He also knew that people with disabilities could do things, even if they did not. Phil was a champion who gave people the ability to believe in themselves because he believed in them.
A friend who frequented Phil's favorite neighborhood bar followed. He said that Phil was a compassionate guy who always listened to his troubles over a drink (the friend drank whiskey and Phil always had Diet Coke). One day, Phil plainly asked him why he drank so much liquor. Didn't he know that it could kill him? That moment was a turning point for this friend and put him on the path to recovery from alcoholism. No one else had had the courage to ask him that simple question and make him face his addiction. This was the first time that day that someone said, "Phil saved my life" but I assure you that it was not the last.
The stream of people continued for a long while and story after story introduced me to a man whom I deeply regretted never meeting. I began to see exactly why Phil was so beloved by the people in his life, and wished I had had the chance to tell him what an amazing example he had set for all of us. His ability to live in so many different worlds, and to be valued and included by the people in those worlds, was a direct result of the way he'd chosen to live his life.
Phil never judged anyone. Perhaps it's because he spent his youth being judged himself and knew how painful it was. Regardless, he had an open and compassionate heart and accepted people as they were.
Phil always made people feel valued. Regardless of a person's situation, means or position, he made it clear that you mattered. If you had something to say, Phil really listened.
Phil had faith in people. He believed deeply that if you wanted to achieve something, you could get around any barriers that might exist. He encouraged you to try and keep trying until you finally achieved your goal.
Phil was truly a unique and amazing person. He lived in a world where he was respected, loved and fully included – a world he created for himself by being himself. That took both courage and heart, and by all accounts he had a lion's share of both. Just think of the kind of community we could create for all people if more of us lived by his example. I, for one, think it would be a much better world.
Phil, if you're listening, thanks. You've set the bar high and it's our turn to make the leap. We hold your values dear at The Arc, and if we just keep trying, I know we can do it.