6 Principles of IDEA: Eligibility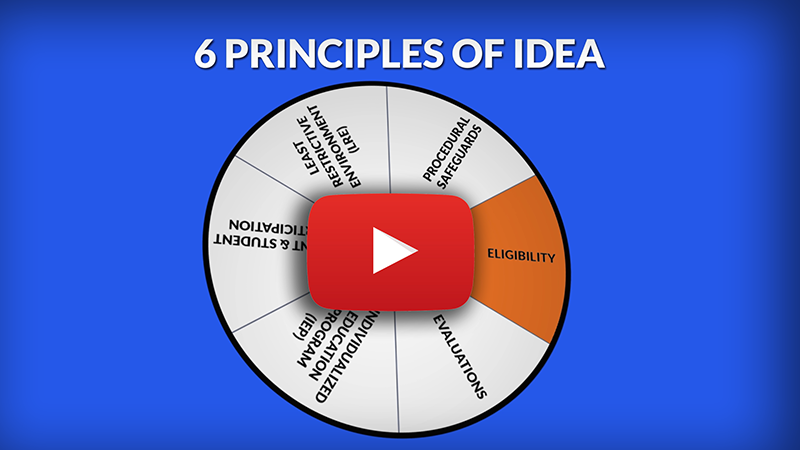 SUMMARY
The starting point for accessing special education services begins with a determination of eligibility. Under the Individuals with Disabilities Education Act (IDEA), a student must have an educational disability (which is different than a medical diagnosis) and meet the following criteria: 
The student's educational disability adversely impacts their educational progress,  and
The student requires specially designed instruction
A significant point of confusion for parents comes from the concept of educational disability as defined under IDEA. Separate from a medical diagnosis from your provider, IDEA defines 14 categories of educational disability, each with their own criteria. Use the links at the bottom of this page to learn more about these categories. 
An educational evaluation is used to determine if a student meets the criteria for any of the 14 categories.  The most commonly occurring eligibility categories are Specific Learning Disability (SLD) and Other Health Impairment (OHI). Meeting the categorical definition of an educational disability, however, is not sufficient to determine eligibility for special education services; in addition, the student must meet the two conditions described above. 
---
Related Resources
Brief definitions of each category

Detailed eligibility definitions for the state of Colorado
---
THE 6 PRINCIPLES OF IDEA
Use the buttons below to navigate to a detail page for each topic.