Congratulations to our 2020 SPARC Award Winners!
 We'll be posting information about our three 2020 SPARC Award winners. This week we honor Melinda Perry!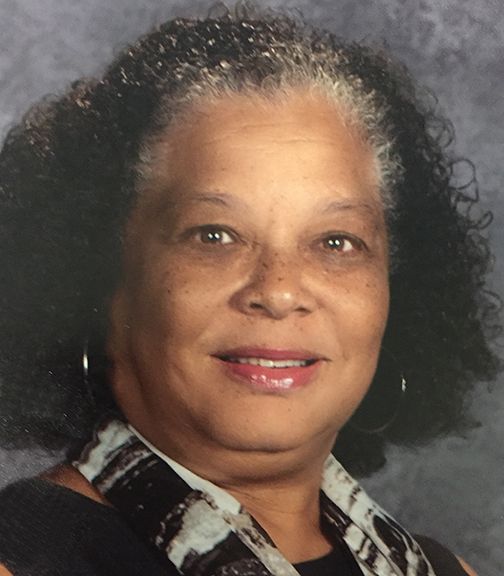 Melinda Perry
Melinda Perry was nominated for a SPARC Award by not just one person, but by two people who are in awe of how she champions her students. Melinda is planning to retire from Jeffco Schools soon, after an exemplary career of outstanding service to middle school and high school kids, and especially students with intellectual and developmental disabilities.
In the words of one of her nominators',
"My granddaughter was struggling with the transition to middle school a few years ago. Melinda did whatever was necessary to help her not only to adjust to, but thrive in this new setting. It was almost like she was the only student Ms. Perry was involved with, which of course I know was not the case. Ms. Perry discovered our granddaughter was interested in make-up and fashion, so what did she do? She helped her start an after-school club for other like-minded students. Then a few years later when Ms. Perry was at RVHS, she made arrangements for our granddaughter to come to that school for one class – one on make-up and fashion. How many educators would remember a student and her interests from years before and include her in a class to enable her to succeed? That's dedication!"
According to her second nominator,
"Our daughter would not be poised for success without Melinda Perry's influence, guidance, and advocacy. If the IDD world had more Melinda Perrys in our schools, our IDD students would have more champions and fewer challenges. Melinda is a gem who should be recognized for a lifetime of caring before she retires. Our family is forever indebted to the kindness and advocacy of Melinda Perry."
Melinda Perry, The Arc thanks you for your dedication to our community. We are honored to call you a 2020 SPARC Award winner!
---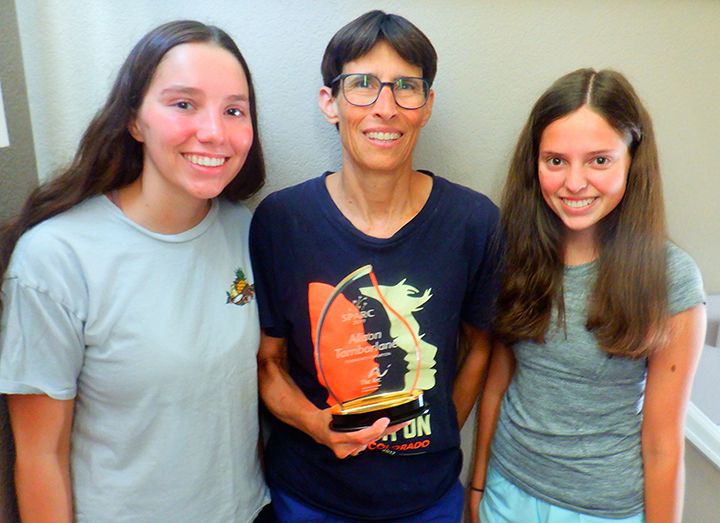 Alison Tamborlane
In 2013, when Alison Tamborlane, became the Adaptive Aquatics Coordinator at Foothills Park & Recreation District, not many people had heard of this program for kids with special needs. She brought extensive experience in the adaptive swimming program field to the position, and the program has grown tremendously. Since she began leading the program, participation has increased from two 5-week sessions, to running all year-long, and it currently has 3 classes on Saturday morning. Her program was also featured in a local newspaper, which was seen by many people.
Because Alison has a unique gift for assessing the differing needs of her students, she has greatly impacted their lives. This keen ability allows her to tailor programs, games, and even toys, to meet the kids' individual needs, and to help them have more success than they thought was possible. As you can imagine, this delights the parents who get to watch their kids achieve by leaps and bounds.
With such growth in her program, Alison recruits high school volunteers to help with her students. She then provides them with thorough training through workshops. These volunteers not only gain skills from working with the kids, but they learn what people of all abilities are capable of. Even after they have gone off to college, they come back and ask Alison if they can volunteer in the summer and on breaks.
In response to receiving a SPARC Award, Alison wrote, "Thank you to Michel (her nominator) - my best friend and biggest supporter. Thank you to Kim, who took a chance on me, let me be creative and took care of things so we could begin to soar.  Thank you to anonymous and known donors who provided a wonderful boost so we could continue.  Thank you to our families who are amazing and my volunteers who are outstanding. I love you all and hope we can be back together soon!"