Mobilizing Families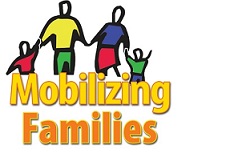 Feeling overwhelmed? Not sure what you need to do for your child? Mobilizing Families can help!
When a child is identified as having special needs, parents can feel as if they've entered an uncharted world without maps or a compass or the basic tools and information to ensure their child's well-being. There is so much to learn and do that it can be hard for families to know where to start or how to begin.
Generously funded by the McDonnell Family Foundation, Mobilizing Families is an award-winning 9-week training series designed to equip families with the necessary skills and resources to ensure their child's success.
For more information or to register, please contact Jo Lynn Osborne at (303) 232-1338 or by email at jolynn@arcjc.org.
Click here to download our current flyer!