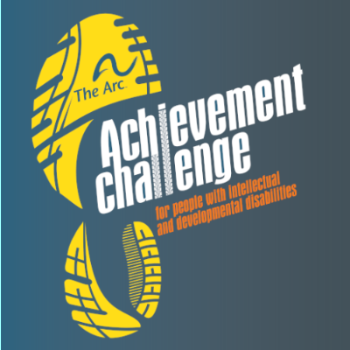 Raise Funds. Change Lives.
As much as The Achievement Challenge is about raising awareness and changing perceptions, it's also an opportunity to raise mission-critical funds to support advocacy for people with intellectual and developmental disabilities.
When you become a fundraiser for The Arc, you're telling your friends and family what The Arc means to you and inviting them to support programs that change the lives of real people living right here in our community. It's a powerful message that means so much more when it comes from you. 
And it's all going to be easier than you think. Just follow these simple steps below. 
---
Set Up Your Fundraising Page
The Colfax Marathon has partnered with Crowdrise to offer a sleek and simple fundraising page to anyone who wants to raise funds for The Arc. Here's ours. Once your page has been set up, you can share it with your friends and family using email, Facebook and Twitter. 
Setting up a fundraiser is super easy. First, visit www.crowdrise.com and create an account, then visit www.crowdrise.com/achievementchallenge and click the green button to Join The Team. Once you've joined, just follow the simple steps to personalize your page. If you need assistance for any reason, just contact Eryn at eryn@arcjc.org or (303) 232-1338.
---
Share your link online
When you're on your Crowdrise fundraising page, you'll find easy links to share your page by email and on Facebook and Twitter. You can also share the URL on other social media sites by simply copying and pasting your page's URL into the platform of your choice. We've had some success getting donations from LinkedIn, so don't overlook the generosity of your professional contacts. 
Since most of us are already on Facebook, we've written a couple of status updates you can use when you post to your page:
I'm racing in The Arc's Achievement Challenge in May to support people with autism, cerebral palsy, Down syndrome and other intellectual and developmental disabilities. Donate $20 in my honor at [your URL] to support life-changing advocacy. 
For Parents and Self-Advocates: I'm a part of The Arc's Achievement Challenge because The Arc's training and advocacy have made a difference for me and my family. Donate $20 in my honor at [your URL] to give life-changing advocacy to others like me. 
No matter what you post or where you post it, try to share your page at least once a week leading up to race weekend in May. 
---
Send an email to everyone you know
Your fundraising page also has an easy link to email the URL directly to your friends and family right from the page. 
You can still send your page the old-fashioned way, using whatever method you prefer to send email. Just compose your message and copy and paste your fundraising URL into the message. Click here to see a sample email you can modify for your own use. If you've made your own personal fundraising flyer (below), you can also attach that to your email, too. 
---
Ask for Support Face to Face
Even in this day and age, our lives aren't entirely digital. We still go places and see people face-to-face, which is usually the best way to ask for support. We've created this blank fundraising flyer with space for you to tell your own story, which can be either typed directly in the form or handwritten on a printed copy. Click here to view Genni's flyer as an example.