Let's Celebrate Developmental Disabilities Awareness Month!
The Arc-JCCGC's 31 Days of Action is a unique and exciting Developmental Disabilities Awareness Month campaign. We invite you to get involved.
Here's how to participate: Every Wednesday in March, we'll publish action ideas for the upcoming week in our eUpdate linked here and below. Post your stories and pictures on Facebook, Instagram and Twitter by using the hashtag: #arcjccgc. Or email your stories and pictures to: info@arcjc.org.
We encourage you to try as many of these 31 Days of Action activities as you want. Do all of them, or only the ones you like – it's totally up to you. The list covers a wide variety of skills and interests, and many of the items take just a few minutes to complete.
The point is to have fun, understand more about IDD, and help encourage acceptance and community for all individuals. Let's learn, break down barriers, and focus on interaction. We all belong.
---
Check out this week's action items!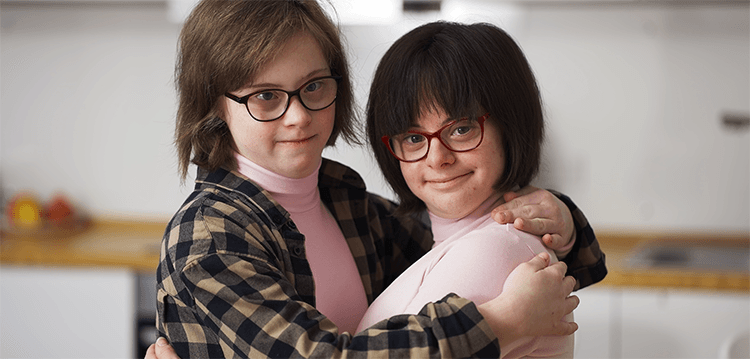 Take a friend to a local coffeeshop or restaurant that focuses on employing people with disabilities.
Help support socially responsible businesses that believe in the value of all individuals. Some nearby choices are:
Rise Up Café at the Jeffco Education Center (officially open on March 1).
Apply to Serve on The Arc – JCCGC's Board of Directors
Board Service applications are now being accepted for the upcoming term July 1, 2023 through June 30, 2025. All interested individuals who have a passion for The Arc's mission are encouraged to submit a nomination form.
Previous non-profit or corporate board experience is desirable, but not required. The time commitment for a member of the Board of Directors is approximately 7-10 hours per month depending on committee work. Terms are two years. The application deadline is April 7, 2023. For more information, including the nomination process, click here.
Donate to The Arc – JCCGC
Your donation will help people with disabilities achieve their dreams!
All contributions to The Arc support advocacy, education, resources, community-building, and policy change for people with autism, cerebral palsy, Down syndrome and other developmental disabilities living in our tri-county service area.
Please donate by clicking here. Any amount is appreciated. Thank you.
Share Your Favorite 31 Days of Action Item With Us
Tell us your story about how an action item that you tried from this list affected your life and what you learned.
Please send your answers to: info@arcjc.org.
We can't wait to hear from you!
---
More Awareness Actions