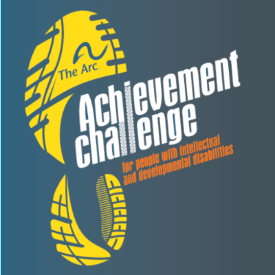 Race to Change Lives. No Experience Required.
The Arc's Achievement Challenge is a unique opportunity to demonstrate the abilities of people with intellectual and developmental disabilities (I/DD). Through our participation in an existing community event like the Colfax Marathon's races, we are actively changing expectations and perceptions of what people with I/DD can achieve when given the opportunity.
Like racing 3.1 miles, for example.*
On Saturday, May 20, The Achievement Challenge team, alongside thousands of other racers, will storm into City Park for a 5K race* that will challenge perceptions of people with I/DD.
Whether you walk, roll, or sprint to the finish line, we need you to be there with us.
Let's face it, watching someone with I/DD triumphantly finish ahead of you sends an undeniable message about personal power and accomplishment.
And when you're watching dozens of people decked out in blazing orange swarming towards the finish line… ability is all you see.  
While the Achievement Challenge is an amazing opportunity to change hearts and minds, it's also a chance to raise mission-critical funds for The Arc. With the super simple Everyday Hero fundraising platform, you can quickly and easily rally your friends and family to help us meet our goal of raising $10,000 to support the life-changing advocacy that helps people overcome obstacles and achieve their dreams.
Ready to get started?
Click here to learn more. You can also call us anytime at (303) 232-1338.
*If 3.1 miles isn't enough for you, you can still help raise awareness through participation in the Sunday events, too, with distances started at 5 miles. Even overachievers are welcome on this team.
---
Get a 15% Discount at Runner's Roost Lakewood!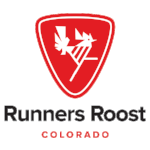 We're excited to announce that Runners' Roost of Lakewood is partnering with us again this year to support our racers! If you're looking for new gear, new shoes, or just tips as a new runner, stop by Runner's Roost. They're even offering a 15% discount on Runners' Roost merchandise to all Achievement Challenge participants!  Just mention you're with The Arc's Achievement Challenge to get your discount.  
---